Shaun Setareh And Associates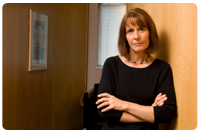 If you feel that you are being mistreated by your employer in any way shape or form you should take advantage of our firm's offer to obtain a FREE and CONFIDENTIAL consultation with an experienced and aggressive trial attorney.
If we do proceed to handle your case on your behalf; we will always advance any and all costs on your behalf; and if for some reason we never make a recovery you owe us nothing. We have recovered tens of millions of dollars in settlement and verdicts on behalf of our clients.
For your convenience, we are available 24 hours a day.Contact us Toll Free: (877) 222.7800 to discuss your California wrongful termination case!